From Emergency Repair to Equipment Sales, the Price Is Right (or You Don't Pay).
At Air. Water. Energy., we always try to provide our clients with the most up-to-date information regarding equipment, service and pricing. We want to help you, our client, make the best decision for your situation based on facts and options available. We are here to answer every question and to guide you through the process.
Current Specials
You can earn up to $2,700 cash back with key manufacturer's and utility rebates available.

From $2,879: Lennox air conditioner (regularly $3,823) and our limited time 0% financing allows you to get this unit for just $49 per month.

From $4,885: Lennox A/C and Furnace combination unit (regularly $6,978) and our limited time 0% financing allows you to get this unit for just $82 per month.

FREE evaluation. If you've been informed you need a new unit, we will be happy to provide a FREE second opinion. Call us first for an honest evaluation of your system requirements.
Ask About Our Member Value Program
Let's face it, the cost of emergency home repairs can really add up. Furnace repair costs, for example, easily run from $200 to $500 or more depending on what needs to be repaired. Proper maintenance can prevent most breakdowns, saving you quite a bit of money over the years. When you're a program member, you don't have to think twice about your home systems' maintenance routines, because we'll call and schedule your visits. Think of it like an annual visit to your doctor. Most health problems are much easier to deal with if you catch them early. The same is true for your home. So let us help you keep your home healthy and happy by signing up for the A.W.E.® Home Health Protection Member Value Program.
It's a fact: Regularly performed maintenance is about three times less expensive than the cost of an emergency repair. To help prevent air, water and energy emergencies from happening in the first place, we offer our Member Value Program designed to protect your home's basic systems—keeping them in top shape and running smoothly. Memberships start at $15 a month.>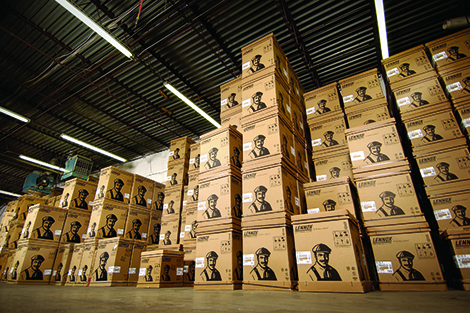 For our MVPs, here's how we keep your home healthy and worry-free.
We will come out to your home twice a year and service your heating and air conditioning systems. This basic maintenance will extend the life of those systems and will prevent most emergency breakdowns from happening in the first place.

We will waive any overtime charges on any repair work that does come up.

We will give you a 20% parts and labor discount on any repairs you or installations.

We will give you a 10% discount on major equipment.

We will also give you priority service—that means when you have a problem, you go to the front of the line.
The best way to get an accurate price on your emergency repair, preventative service or equipment is to give us a call right now at (630) AWESOME. Our live operators are highly trained to quickly and clearly answer your questions so you can check this off your "to-do" list. The faster you call, the faster we can get a certified technician or salesperson to your home.
We do know that many people want an idea of pricing structure before they call. So, here's the scoop…we tell you everything right up front! In fact, here's what you'll pay for our trip out there:
$89 for Members ANYTIME
$89 for Non-Members (Mon-Fri 8am-6pm)
$129 Non-Members (Saturday, Sunday, or Mon-Fri 6pm-8am)
Here's what you won't pay:
You will not pay fuel charges.
You will not pay trip charges.
You will not pay surcharges.
You will not pay any hidden charges at all.
If you're not satisfied with your diagnostic experience, we INSIST you call our office so we can make it right. We have a huge commitment to bringing satisfaction and A.W.E.® into the lives of our clients.