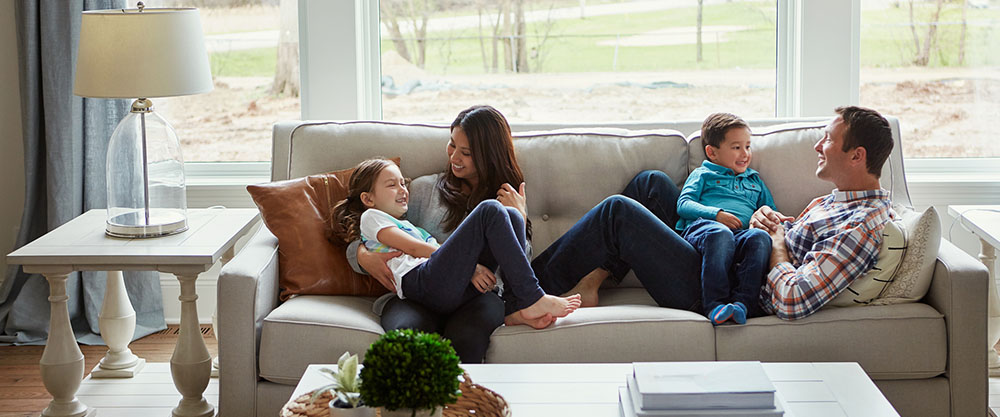 Dry air can contribute to a host of health problems from asthma to nosebleeds, but homeowners don't need to suffer inside their own homes. Whole home humidifiers can add humidity to the air inside your home! In Illinois, AirWaterEnergy is the premier HVAC company, and we've partnered with leading indoor air experts AprilAire to offer solutions for indoor humidity. 
As the leader in indoor air quality in Illinois, we're always looking for state of the art HVAC products that can protect our customers' health while saving them money. Our latest way to do this is with state of the art whole-house humidifiers from AprilAire, who has been manufacturing indoor humidifiers since 1954 and is a national leader when it comes to humidification.
Why Whole-House Humidifiers Are The Healthy Choice
Healthy indoor humidity reduces the risk of respiratory problems like asthma, allergies, and even respiratory viruses and infections.
Other health problems like chronic sore throat, frequent nosebleeds, dry skin, and static shock vanish when your indoor air has proper humidity levels.
Healthy indoor humidity also helps protect wood within the home from furnishings to indoor constructions, keeping the wood hydrated and reducing cracking or splitting.
Your energy bills will also lower with proper indoor humidity because humid air can retain heat more efficiently than dry air.
The correct levels of humidity inside the home can even reduce dust!
Don't suffer inside your own home! Your Chicago IL area home should be a refuge of health and comfort, so you deserve to have the highest indoor air quality possible. Let us inspect your home for ways to improve your air quality.
Why choose Air. Water. Energy. when it comes to your whole home humidity needs?
We carry Aprilaire products which is a national leader when it comes to humidification and dehumidification needs.
We only use copper piping, as opposed to plastic or other inexpensive materials
All our installations meet Illinois Plumbing Code by Highly qualified / trained installers
Industry Leading Warranty with 5-year part and 1-year labor warranty
We're the largest Aprilaire dealer in the area. This allows us to purchase at a lower cost and pass the savings along to our clients!
Want to save money? We also sell the unit over the counter so you may DIY, if you feel so inclined.
Contact the AWE team for more information about the benefits of a new HVAC system including an AprilAire Whole-House Humidifier!