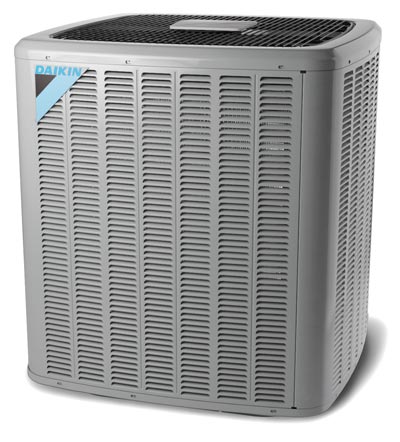 Same Day Air Conditioner repair Service
Huge Selection on NEW energy efficient AC Units
Highly skilled repair techs to solve your problem
Great Prices to Save you Money
Over 100 Years of serving DuPage County
100% Money Back Guarantee on Work and Materials
A New Air Conditioner for under $30 a month?
Call (630)293-7663!
Take advantage of our great financing plans. We've got new energy efficient AC for less that $30 a month. Our huge selection of high efficiency units can save you up to 20% on your utility bills. With our great financing, utility rebates and cash-back Daikin savings, A.W.E.® an help make a new Air Conditioner truly affordable. Consider a new air conditioner from Daikin starting at only $2,495.00.
Ask about our Offers on High Quality Daikin AC Units!
We carry the highest quality, most reliable Air Conditioning Units on the market today. Daikin is a definite leader and have some amazing offerings on it's high efficiency units. Find out more today, you'll be glad you did!
Keep your New A/C running well with our Tune up and Safety Inspection
Become a Member Value Program (MVP) participant and for only $7.95 a month our team of skilled AC experts will make sure that your unit is clean, safe and working well each year. We've served the greater DuPage County area for over 100 years by providing great products and excellent maintenance programs to keep your Air Conditioner working optimally.