A.W.E. for Glen Ellyn Furnace Services
Winter is going to start sooner than we all can believe.  This demands critical attention given to HVAC maintenance.  To keep systems running efficiently, a professional should be contacted. Call us at Air. Water. Energy. today and we will be more than happy to schedule a routine or seasonal maintenance check on your furnace and heating system. (Read more on the Glen Ellyn Furnace experts A.W.E.) Equipment must be checked to reduce risks of malfunction or worse, harmful gases released inside. Filters must also be checked and replaced 4-5 times a year to reduce any risks and improve system efficiency. The purpose of filters is to filter dust and other particles and improve the air quality while keeping these contaminants out of the heating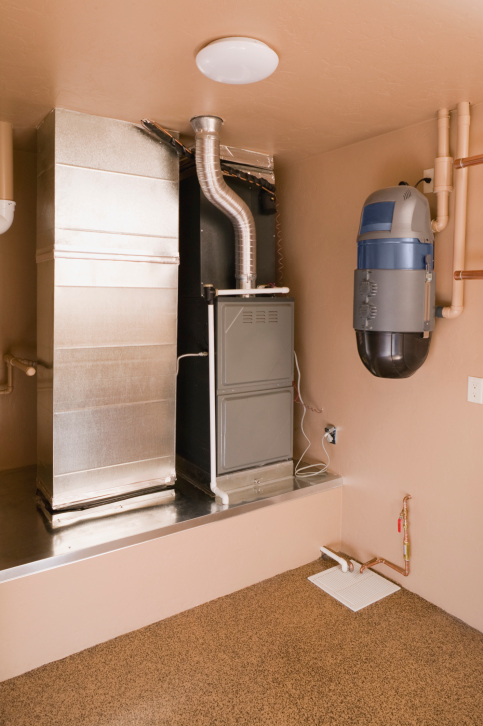 system. The more steps are taken towards maintenance, the better performance by heating and furnace systems.
While maintenance beyond regular filter replacement is highly recommended, sometimes it is hard to tell when a maintenance check is needed. We offer maintenance to Glen Ellyn and the larger county area, but sometimes we get calls when a problem has progressed beyond a simple maintenance issue. Recently, we got a call from a homeowner in a panic looking for quick furnace repair Glen Ellyn homeowners like him could count on. The customer told us he had replaced the filter and done some maintenance on his furnace unit by himself. He sounded like he might know his way around a furnace, but he told us he was unsure as to whether or not his actions had caused the furnace to stop working.
Routine Furnace Inspection reveals broken Heat exchanger
We went out to perform a routine check, and looked to see if we could do any heating repair in Glen Ellyn. It didn't take long for us to find out what the problem was. The first thing we saw was that the filter was new and looked to be of a high quality. We told the homeowner that this was a good thing, but then pointed to another area of the furnace that caused the breakdown. The air supply vents to the furnace had been completely closed. This caused the heat exchanger to break, which resulted in the furnace not functioning. We asked the homeowner about it and he sheepishly admitted that he had read online that closing the supply vents would increase efficiency for the unit. We told him that closing the vents was very similar to having a dirty and clogged filter in the unit.  Both block airflow and can cause the heat exchanger to crack.
We were able to come back after obtaining the necessary parts to perform the furnace repair in Glen Ellyn. We set the homeowner straight and told him exactly how to keep the now well-maintained furnace in good working order so that it would function for years to come. We could tell he was quite impressed with how effectively we solved the problem and how quickly we identified it. It was our pleasure to help this homeowner and provide him with helpful information that he will find useful for years to come.