Need a new Air conditioner Wheaton? To find the best air conditioner Wheaton homes and businesses should do their home work. We want our customers to be able to trust us and be comfortable talking to us about their needs.  Because when our customers feel good about talking to us, we can more easily provide them great service and great products.  But what else can we provide…how about 24/7 availability, same day service, skilled technicians, and an industry leading satisfaction guarantee.  We also offer free estimates.  If you think there might be something off with your current air conditioning unit, or you are looking to install a new AC unit, give us a call and we can lay out all your options.
A.W.E. your top choice for AC and Wheaton Plumbing services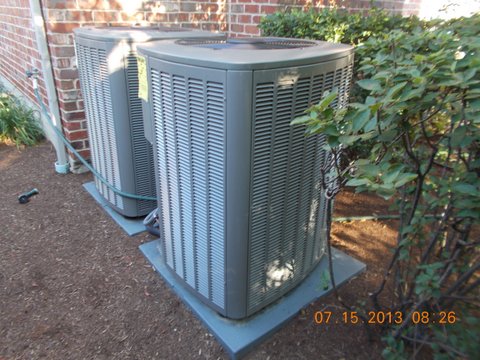 Air Conditioning Services Offered in Wheaton
Air conditioner repair: Wheaton summers can be brutally hot! A.W.E. technicians are familiar with all types of AC units: window units, central air, portable units, Terminal air conditioners. If you think there is a problem but are unsure of the issue, call us for a free estimate.
Air conditioning installation: Wheaton air conditioning units are an investment to think about carefully. A.W.E.'s Wheaton air conditioning technicians are familiar with all the options available to you, so they can lay everything out for you in plain English.
Central air conditioning: Generally, when it comes to the selection of an air conditioner Wheaton home and business units are commonly of the central air category. Central is popular because they are the most efficient, and effective method for staying cool on those blistering summer days. Central air units can be large and many pieces can wear down over the years. If you think your central air conditioning unit could be performing better, and you haven't had it checked in a while call us for a free estimate.
Air conditioning Maintenance/Tune up: Sometimes air conditioning units just need a little love. Maybe they got a little dirty in the off season, or pieces are old and squeaky. Whatever the case, our technicians have been fixing Wheaton air conditioning units for years and years, and we'd be happy to help you fix yours!
Great information on the energy efficiency of Air Conditioning units