When it comes to a new air conditioner Aurora home owners know it's important to have an experienced technician who understands a bit about architecture and floor plan layout.  A.W.E. has been servicing Aurora's air conditioning needs for decades, which has helped us build the reputation that we have worked hard to maintain.  Our experienced Air Conditioning technicians are also very familiar with the geographic areas that we service the most often.  That experience has helped us a lot when it comes to air conditioning Aurora homes.  Understanding the architecture and common issues in the area has helped us build some really great relationships with our client base in Aurora. If you are thinking about installing a new air conditioning unit, or maybe getting a checkup for your current system, give us a call. Top Zip Codes: 60502, 60503, 60504, 60505, 60506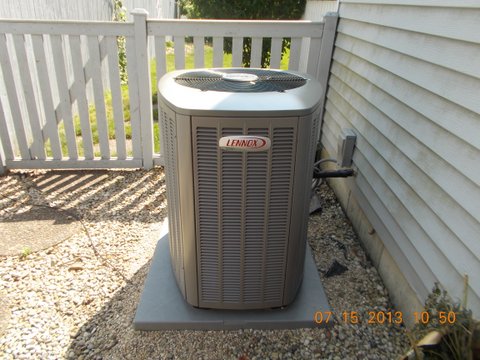 Need Repairs or a New Air Conditioner Aurora, IL?. Here Are Services Offered:
Air conditioner repair: Underperforming air conditioning units can end up costing quite a bit of money after a year or two. Also, like many large appliances, one small thing can lead to another. Call us and we'll talk you through your options.
Air conditioning installation: Our experience with Aurora air conditioning units helps us understand the needs of our customers, and also the most common issues that people run into when installing Aurora air conditioning units.
Central air conditioning:  Central air conditioning units in Aurora are often the most effective at keeping you cool on those hot days. They are also the most complicated to install. Fortunately central air units are no problem for our technicians. Call us to discuss the options for your central air conditioning unit.
Air conditioning Maintenance/Tune up: Don't let the loud hum of your air conditioning unit keep you up at night. Once of our friendly techs would be more than happy to inspect your air conditioning unit and fill you in on all your options.
Need more information about Energy Efficiency of AC units? Click here!
A.W.E. your Aurora Heating and Cooling Experts